PureInsight | June 8, 2020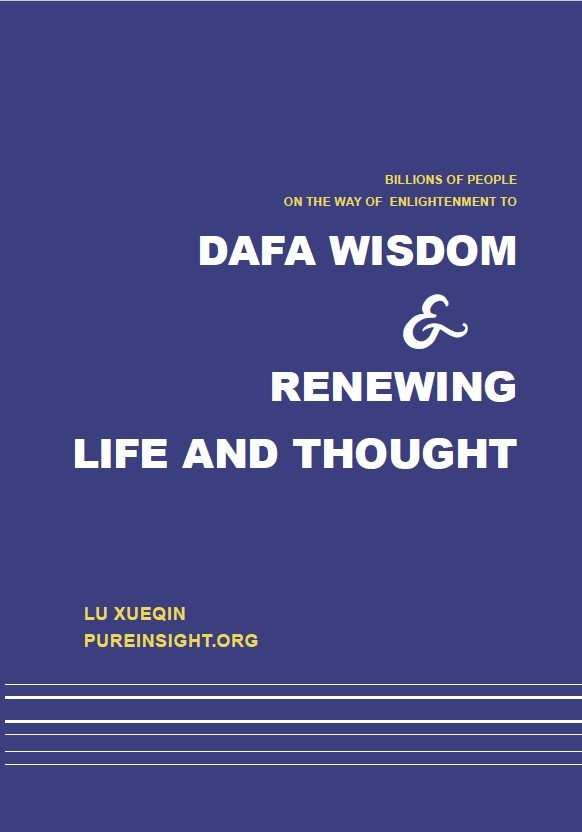 This book can significantly broaden your perspective and inspire your life and
thought.
All authors believe that "Compassion can harmonize Heaven and Earth, ushering
in spring; Righteous thoughts can save the people in this world" (The Grand Verses II,
Li Hongzhi, 2002).
The PureInsight editorial team foresees that billions of people are on the way of enlightenment
to Dafa wisdom and renewing life and thought.
The Editorial Team
PureInsight.org
Note:
* The paperback book can be ordered from www.amazon.com, or www.barnesandnoble.com.
* The .pdf version of the Ebook can be downloaded.