PureInsight | August 15, 2022
[PureInsight.org]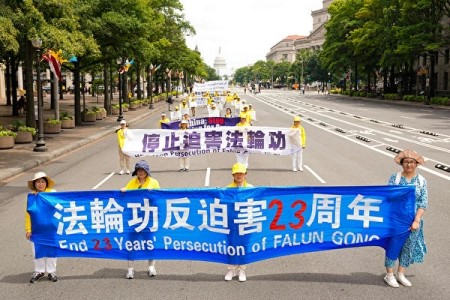 On July 21, 2022, around 2,000 Falun Gong practitioners in Washington, DC, the capital of the United States, held a grand rally and parade of the "23rd Anniversary of Protesting Chinese Communist Party Persecution of Falun Gong", calling for an immediate end to the CCP's persecution, meanwhile celebrating nearly 400 million Chinese people quitting CCP and CCP's affiliated organizations.
After the rally at noon that day, there was the grand Falun Gong parade, led by the Tian Guo Marching Band, followed by the "Falun Dafa Is Good" unit, showing the joy of Falun Gong practitioners after cultivating Falun Gong. Then came the anti-persecution unit. The CCP has been persecuting Falun Gong for 23 years. In the parade Falun Gong practitioners mourned the fellow practitioners who were killed by the CCP. They put up the banners demanding an immediate stop to the persecution of Falun Gong, and to bring Jiang Zemin to justice.
The end of the parade line highlighted the quitting of CCP and its affiliated organizations (Chinese Communist Party, Chinese Communist Youth League, and Chinese Young Pioneers). Since the publication of the "Nine Commentaries on the Communist Party" in 2004, there has been a wave of quitting with about 400 million people having done so far. Falun Gong practitioners celebrated this moment and rejoiced that more and more Chinese people are waking up, to abandon the Communist Party, and embrace a bright future.
The parade started from 3rd Street, which is near Capitol Hill, passed Pennsylvania Avenue and the downtown of the capital, and finally arrived at Liberty Square. The parade was about one mile long and took more than an hour to complete its journey.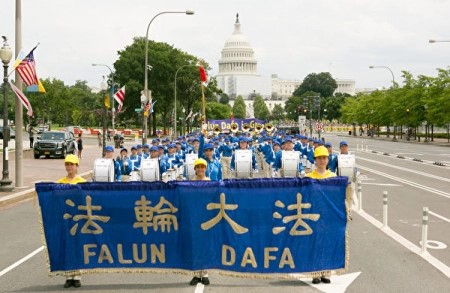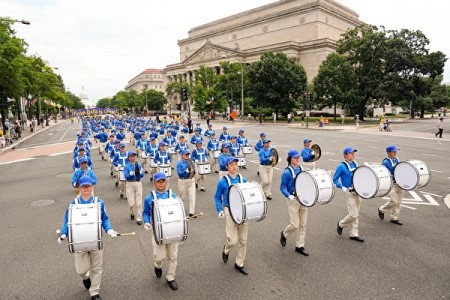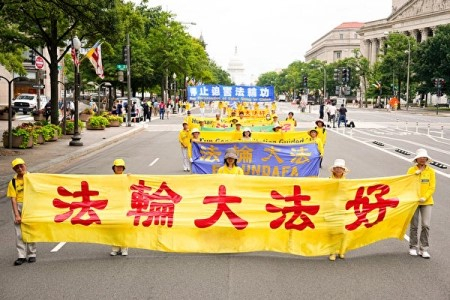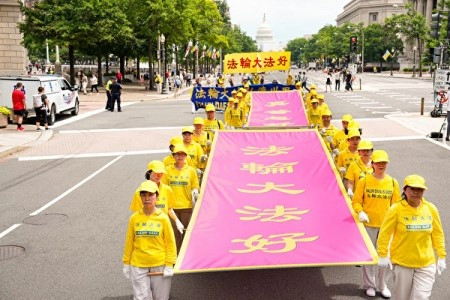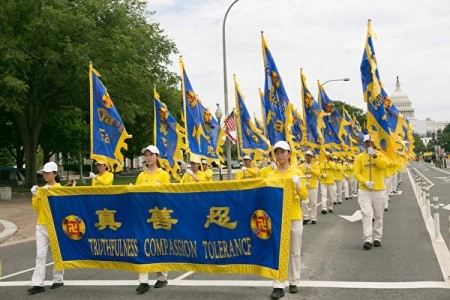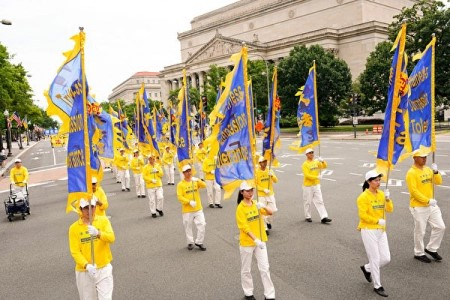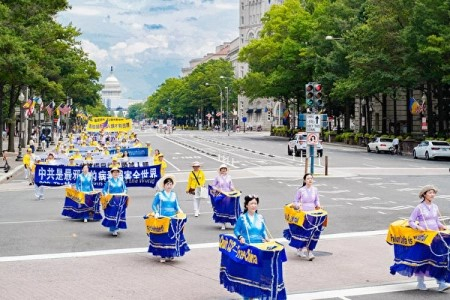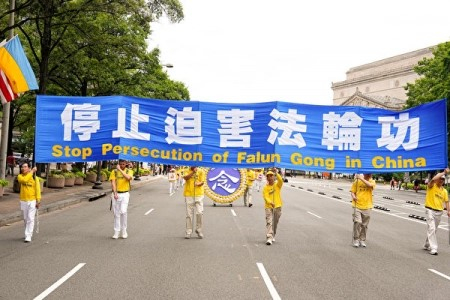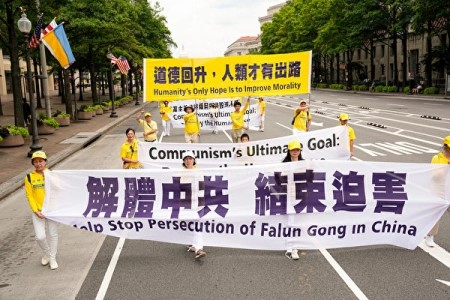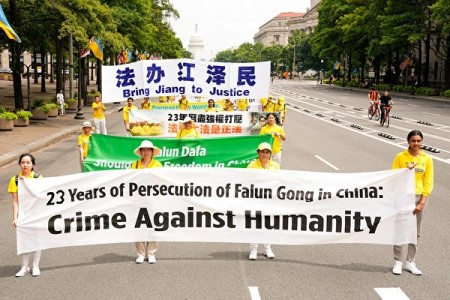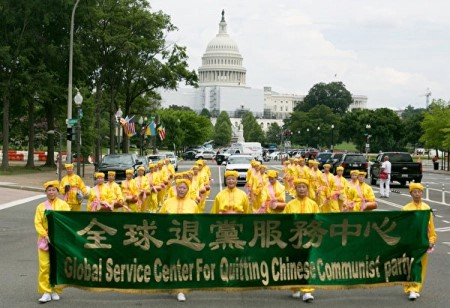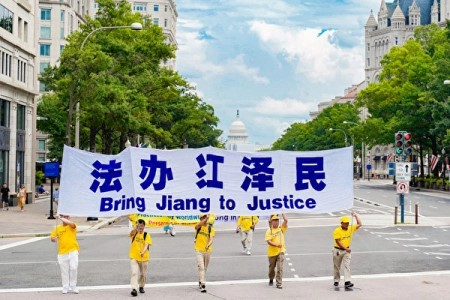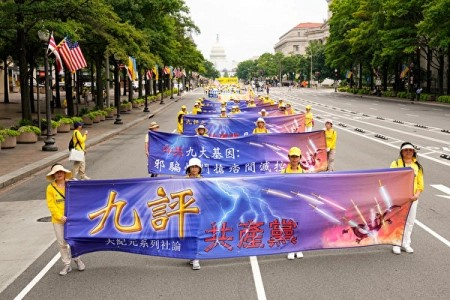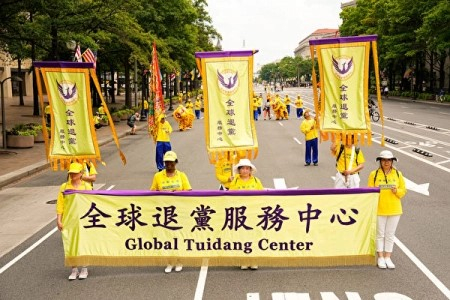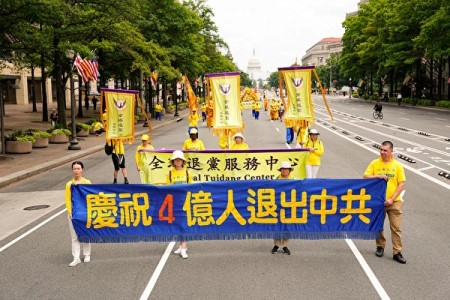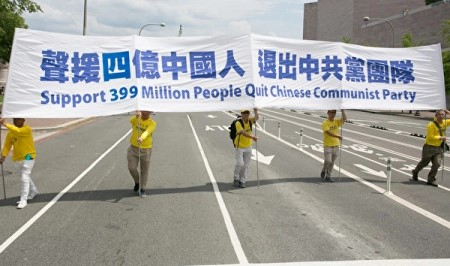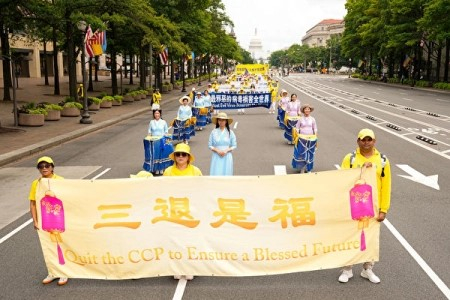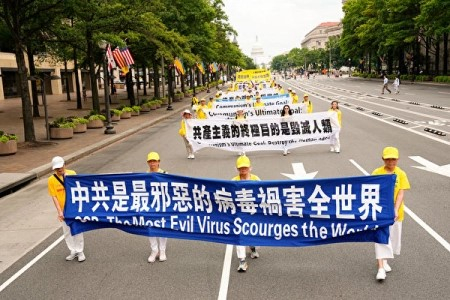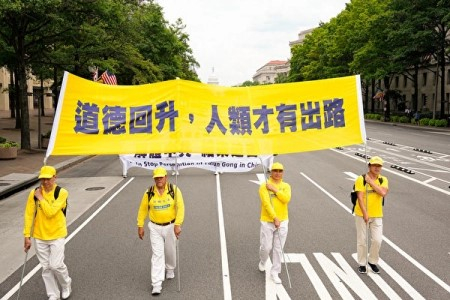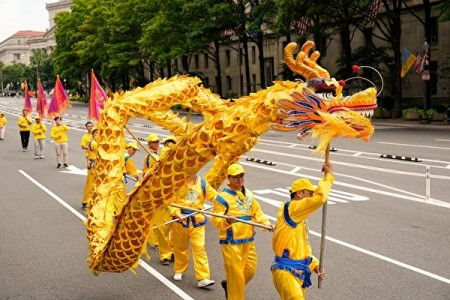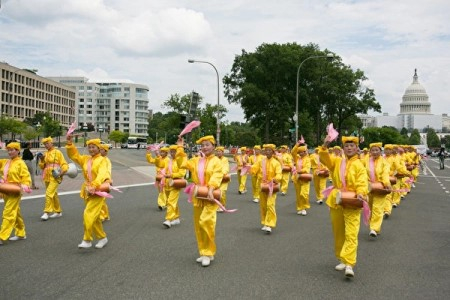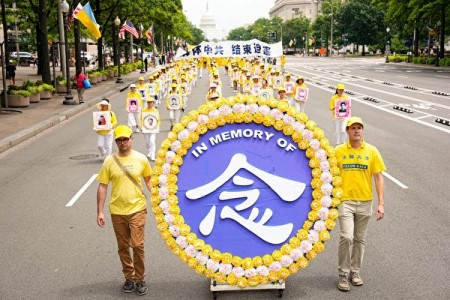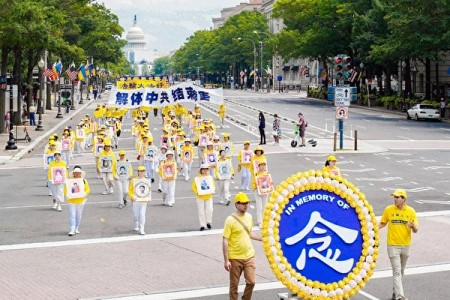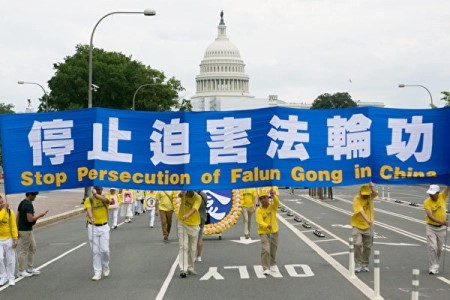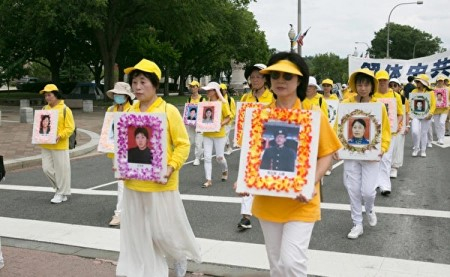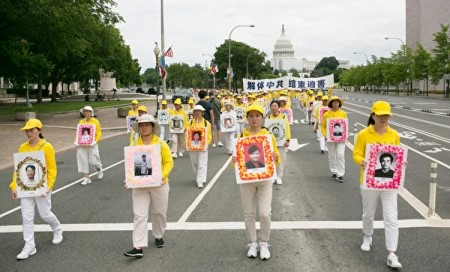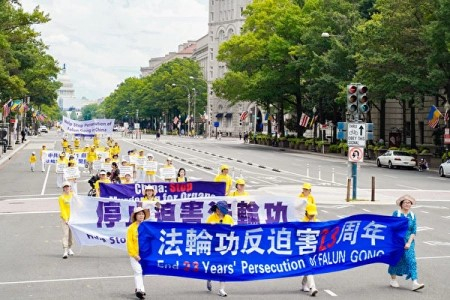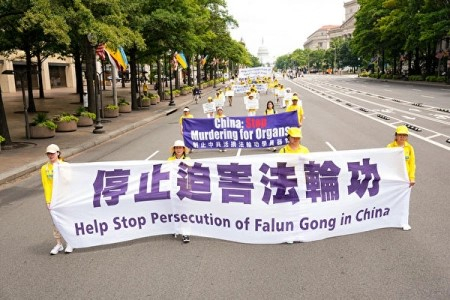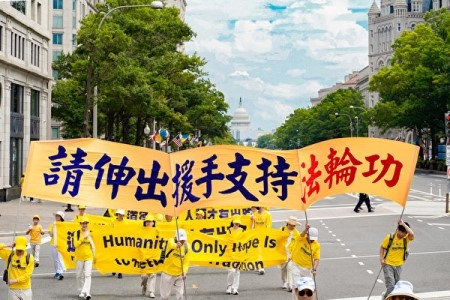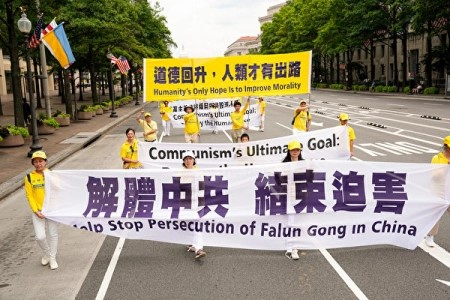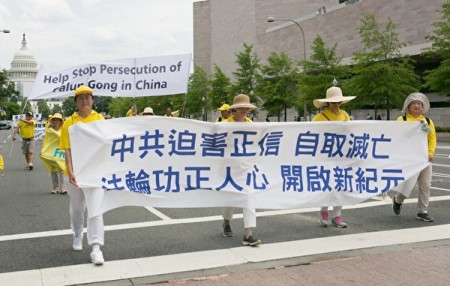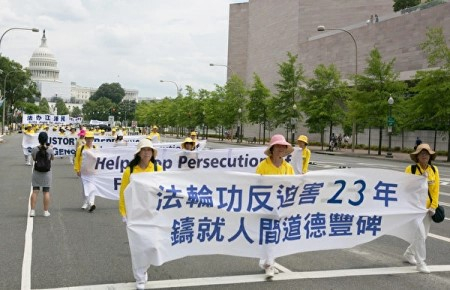 (Source: Epoch times)
Chinese version: https://www.zhengjian.org/node/277226