PureInsight | September 26, 2019
[PureInsight.org]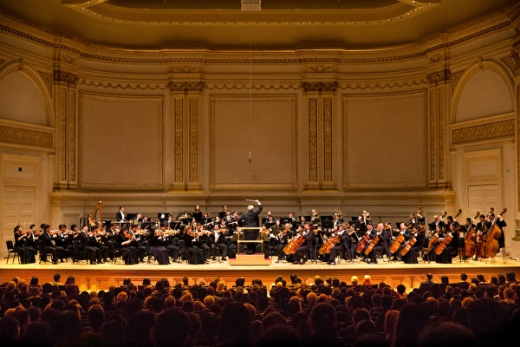 2018 Shen Yun symphony Orchestra
This Autumn, Shen Yun Symphony Orchestra will tour Taiwan and five large cities in North America.
On 10/12, Shen Yun will give two concerts in Carnegie Hall, New York City, which combine the sounds of the East and the West. This year's repertoire contains Shen Yun's original works as well as classic western music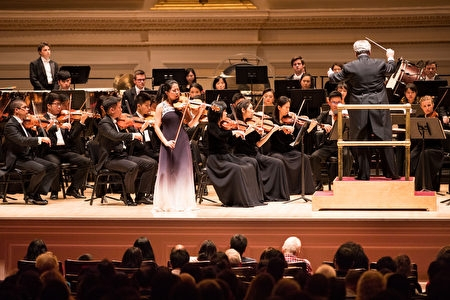 2018 Shen Yun symphony Orchestra
Shen Yun Symphony Orchestra debuted in New York Carnegie Hall in 2012. Since then, Shen Yun Symphony Orchestra has toured North America and Asia every year. Shen Yun has a rich repertoire, and its music is very positive.  Both seasoned concert goers and those new to classical music found Shen Yun's music very refreshing and enjoyable.
Ancient China believed that music is educational, because good music can not only express inner feelings but also improve people's moral characters. Listening to positive, solemn and brilliant music can make people revered. Listening to soft, gentle, and relaxing music can make people kind. Listening to powerful, fast, and heart-beating music can make people excited and confident. When people have positive minds, their evil thoughts will disappear. They will be less negative and more positive. Mengzi, an ancient Chinese Confucian philosopher told us, "I am good being righteous", and this is the power of music.
Inspired by different historical stories, Shen Yun brings 5,000 years of civilization to life in a concert of classical music. The western orchestra serves as a foundation, accentuating the distinct sound of Chinese instruments. The bedrock of soul-stirring melodies from the ancient Middle Kingdom is fully brought to life by a Western symphony. This is what makes Shen Yun's music unique and is a new frontier in classical music. Many Shen Yun Symphony Orchestra audiences said Shen Yun is creating a new world for classic music.
This year's performance features Shen Yun's most celebrated original compositions along with timeless orchestral classics by Tchaikovsky, Smetana and Gounod. Shen Yun original works range from haunting erhu solos to the grandeur of imperial- style marches and the bucolic charm of folk-inspired melodies.
Some classics this year are:
Tchaikovsky: Waltz-Scherzo, Op. 34. Tchaikovsky's Waltz-Scherzo reigns among the most exhilarating and sparkling mainstays of the violin repertoire.
Smetana: Dance of the Comedians from The Bartered Bride. Smetana's The Bartered Bride has been hailed as the first great Czech opera. The raucous, exuberant Dance of the Comedians heralds the arrival of a circus troupe in the third act of this popular folk comedy.
Gounod: Roméo et Juliette, Act IV, March. Stately and regal, this wedding march follows the ballet scene in Gounod's acclaimed opera based on Shakespeare's tragic romance.
Two performances will be given in Carnegie Hall, New York City at 2pm and 8pm on 10/12 (Saturday). More ticketing information can be found at https://www.shenyun.com/symphony/tickets.
Chinese version: http://www.zhengjian.org/node/253974