PureInsight | March 12, 2019
[PureInsight.org]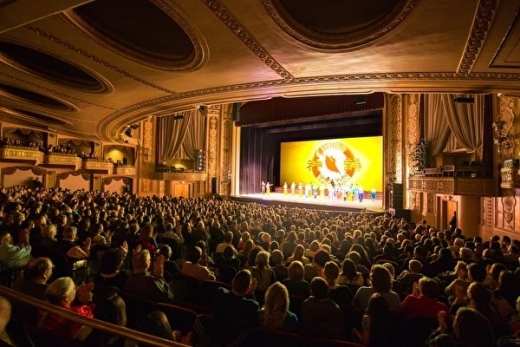 "Touching!" "Great Skills"; "Very expressive and very good stories"; "Inspiring!" Shen Yun New York Company performed in Omaha on 2/2 and 2/3 at the Orpheum Theater, and won a big round of applause from the mainstream audiences.
Both performances were sold out. Audiences applauded whenever dancers made difficult movements, or the scenes were beautiful. Audiences laughed when introduced to funny stories, cried when seeing moving or sad stories. The pure beauty and compassion of Shen Yun enchanted the audience, many of whom were business and educational professionals. They fell in love with Shen Yun because of its world-class skills and its spiritual messages.
Shen Yun promotes spirituality; a Venture Capitalist felt "Refreshing"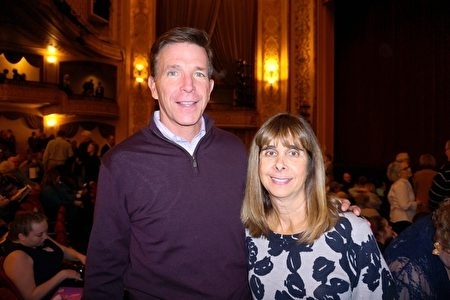 Mark Hasebroock, a venture capitalist, watched the Shen Yun performance on 2/3 afternoon and said, "It is so new and innovative to me but it is 5,000 years old to everybody else. I really never heard this (the performance style) before so it is very inspiring". Shen Yun presents the 5,000 years traditional Chinese culture. Mr. Hasebroock said, "What we're saying (about China) today is still entertaining like it would be many centuries ago and that is something inspiring. It is pretty interesting."
Mr. Hasebroock said, "I actually didn't know they (China) had lost a lot of that culture because it to me it seems like it is thriving more than ever. And so it is shame to hear that the Chinese government doesn't allow things like this (Shen Yun Performance)."
"I think that (spirituality) is the foundation you know. I think it is a very strong foundation no matter what religion you have, it's something that everybody can believe in and identify with and so it's refreshing to see that they (Shen Yun) don't hide from it but they actually encourage it."
Mr. Hasebroock is one of the venture capitalists in Omaha. He was selected as a member of Kaufman Fellows' current class. He is the first Kauffman Fellow from the state of Nebraska. He founded Dundee Venture Capital, which has invested in 50 projects totaling 51 million dollars.
 
Large insurance company board member watched Shen Yun; "Eye-opening"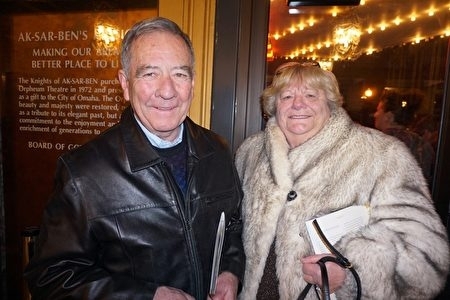 Commercial Lawyer Lawrence Harr and his wife Susan watched Shen Yun and said that Shen Yun was very eye opening. He said, "Learning about the culture and history. Very informative. I think it's very similar to what President Nixon learned when he went to China."
He also said, "The ability of the performers, the smoothness of their act, their movements in perfect timing and the costumes were so beautiful."
Mr. Harr is one of the five board members of Pacific Life Insurance Company, the largest life insurance company in the United States. He was also the chief lawyer and executive vice president of Mutual of Omaha Group, a fortune global 500 company.
Super lawyer was impressed by Shen Yun performers' expressive body movements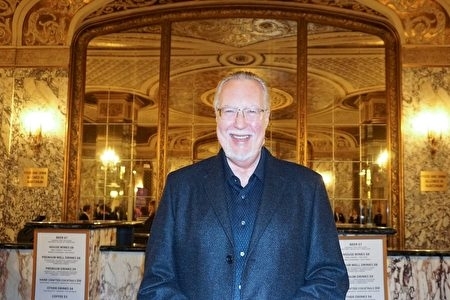 After super lawyer Clarence Mock watched Shen Yun on 2/3 afternoon, he was impressed by Shen Yun performers' expressive body languages.
Mr. Mock was a fan of Chinese culture. He said, "I was particularly interested in the cultural forms, the movement of the dancers, and wonder why in certain other cultures they are different kind of bodily movement for expression of emotion and ideas and I was particularly impressed by the dancers".
He was impressed by Shen Yun performers' expressive body movements and great dancing skills. He said, "The colors and the costume were absolutely stunning".
Mr. Mock mentioned certain dance gestures in Shen Yun. He tried the same gestures as the Shen Yun performers and laughed, "Well, yes like their open hand gestures and that fluid motion when imitating the Mongolian horse riders. The way they were using their hand movements to illustrate being on a horse was so well done".
Mr. Mock is a co-founder of Johnson and Mock law firm. He was awarded the title of Super Lawyer. He served as presidents for Nebraska Criminal Defense Attorneys Association and Nebraska Association of Trial Attorneys. He is also a president for Donald E. Nielsen Foundation, a charity.
Professor felt surprised: the dancing is able to tell stories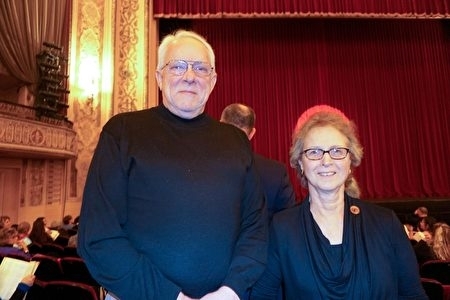 Richard Stacy, a professor at the University of Nebraska was impressed by the traditional Chinese dance. He commented, "Interesting! The things they can portray without having words, the message that comes across."
Shen Yun's animated backdrop which showed different time and space, and heavenly worlds also amazed Professor Stacy. He said, "The backdrop, I don't know what that is. I was amazed at how the dancers just sort of blended right in to that backdrop".  
Professor Stacy's friend Georgia Walter, a Retried Dietitian also commented, "The technology behind that backdrop was amazing. The figures were up, then all of a sudden, they come back down, and they just pop out on stage." "Amazing", Professor Stacy commented.
Dr. Stacy is professor of Health Education at University of Nebraska. He served in leadership positions of numerous organizations. He has chaired and served on the board of directors for the American Cancer Society of Nebraska. He was a vice president of the metropolitan Omaha Tobacco Action Coalition.
Translated from: http://www.zhengjian.org/node/249469