PureInsight | May 8, 2019
[PureInsight.org]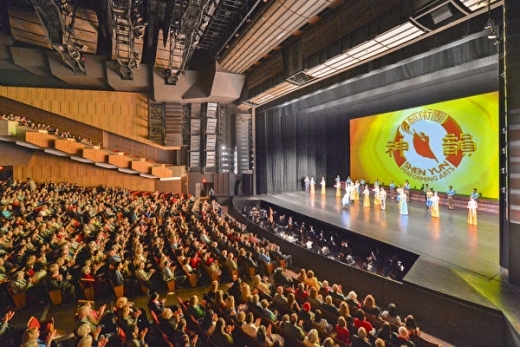 On the afternoon of 3/26/2019, Shen Yun Touring Company gave the 5th performance in Queen Elizabeth Theatre at Vancouver, Canada. The tickets to Shen Yun performance were sold out again.
After the curtain was up, Shen Yun introduced audiences to the 5000 years, divinely inspired, traditional Chinese culture. The performance presented different legends and historical Chinese stories. The pure beauty of the performance enlightened audiences, who in return gave Shen Yun a huge round of applause to show their love and appreciation. Some audiences were Chinese. They were super proud of Shen Yun because it revived genuine traditional Chinese culture.
Shen Yun promotes traditional Chinese Culture; Zi Jing Tang's North America General Agent was moved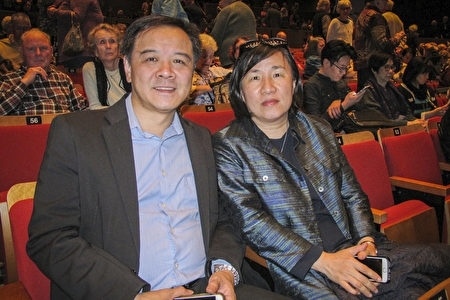 Zi Jing Tang's North America General Agent Jiahong Wei and his wife came to Shen Yun for the first time. They were very happy because traditional Chinese Culture was preserved and promoted by Shen Yun in western world. They hoped traditional Chinese Culture could be kept and passed down.
Jiahong Wei said that traditional Chinese Culture should be kept, which is the most important thing he learned from Shen Yun performance. He was proud as a Chinese because so many westerners came to see Shen Yun.
He also very appreciated Shen Yun artists. He said Shen Yun dancers had worked really hard. He really thanks them for giving audiences such an excellent performance.
Zi Jing Tang was founded in 2005 and is the largest company in the world that sold Postpartum confinement products.
Chinese student came to see Shen Yun every year: Shen Yun makes Chinese proud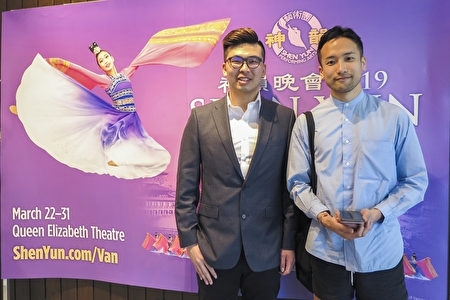 Hengyi Su is a student at University of California, Berkeley, one of the best public universities in the world. He flighted from US California to Vancouver specifically for Shen Yun.
"Shen Yun truly presents China's 5000 years of history and culture". Hengyi Su said, "Shen Yun artists showed audience the beauty and spirits of China's 5000 years of history and culture".
Hengyi Su was proud of Shen Yun's achievements in reviving genuine traditional Chinese culture. He said, "Shen Yun made Chinese remember our culture. Shen Yun made Chinese being proud of our culture".
He added that he went to Shen Yun every year. He said he could gain different insights from the performance every year.
Business owner in real estate loved the spiritual components of Shen Yun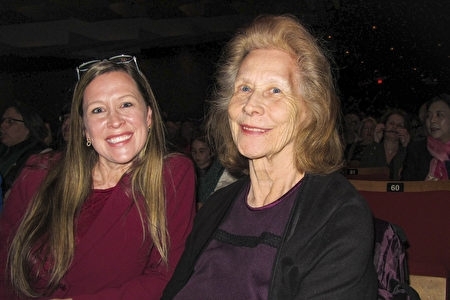 Ms. Judy, a real estate agent who owns the real estate business went to Shen Yun with her mother. She commented, "It's a phenomenal production. It's divine and inspirational".
Ms. Judy felt she was enlightened by divinities during the performance. She said, "You can see it (divinity) shining through them. You can see, yeah."
She also loved Shen Yun dancers' facial expressions. She said, "Their faces are lit up, so their faces are just beautiful ... it's lovely to watch".
Both Ms. Judy and her mother loved Shen Yun. They said Shen Yun is a spectacular performance, very inspirational, and divinely inspired.
Designer loved Shen Yun: Shen Yun is divinely inspired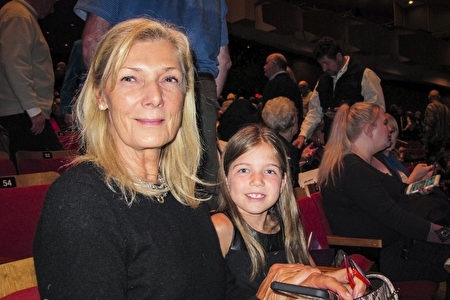 Ms. Gibbons, who owns a home designing business, brought her granddaughter to see Shen Yun on 3/27. She said that Shen Yun has been a very calming but emotional performance. She also felt divinities from the performance.
Shen Yun's tenor spread the message that the creator has come down to the human world to save people in his lyrics. Ms. Gibbons said that the lyrics was very meaningful. She enjoyed the song very much and she did believe in what the lyrics said.
Ms. Gibbons gave high appreciation on Shen Yun dancers. She said "Obviously the practice that's got into it, just really... I admire all of them (Shen Yun dancers), all the performers that have been really something. I'm just really inspired by them and I hope they continue. I hope they are happy. They look very happy, performing."
Chinese version: http://www.zhengjian.org/node/250537