PureInsight | February 26, 2018
[PureInsight.org] On the evening of January 15, 2018, the Shen Yun World Company successfully completed its 16th Dallas performance at the AT & T Performing Arts Center-Winspear Opera House in Dallas, Texas. It was the 16th time with a capacity crowd for the theatre that night.
Previously, on January 13 and 14, Shen Yun North America Company played 3 sell-out shows at the Music Hall at Fair Park, a short distance from the Winspear Opera House. Plus packed out performances in Fort Worth from January 8 to 10, Shen Yun has performed 16 sell-out shows in a total of 20 performances in Dallas this year. The audience was attracted by the brilliant stage delightfully. They all praised the wonderful skills of the Shen Yun artists and felt touched by the revival of the Chinese divine culture.
Film Producer: The Performance shows God is with us. Very Touching!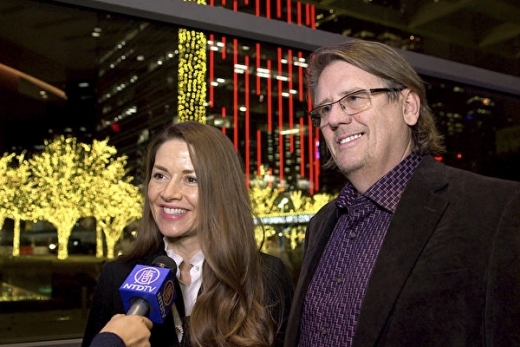 "It was stunning! First off it's so visual and the colors are exceptional and the dancers and artists are amazing. What a great performance that we got to see tonight." Film producer Stev Markakm repeatedly praised Shen Yun. "I think how the performers and the art express themselves through integrating both live performance and animation was a beautiful art form and the music—the music is incredible."
 "[The costumes are] outstanding. That's a designer of the year award right there for the costumes." He said, "I think the idea of expressing your spirituality and not being able to do that and showing their heritage as a Chinese culture is amazing."
Stev Markakm also said, "[Shen Yun is] very inspired, very spiritual, very connected between Heaven and Earth and so that's, you know, the Creator, God is with us all and it's good to see that. So, this is an unknown story and I'm really, really excited that you are telling the story." "I would like to know more about Chinese culture."
"[The music is] outstanding I mean, there's music that I've never heard before. So, having original music is very, very nice and very, very, it just touches your soul."
He said, "[The solo performance] was amazing. First off, he's very talented, but then being able to express the song in the way he did was something that was very touching. Thank you so very much."
Ms. Marya Beauxvais has been an actress, producer, land developer, and designer. She said, "I thought it was exceptional. It's breathtaking, the costumes are amazing.'
"It is just so overwhelmingly moving with how delicate they are and fragile and strong at the same time and the balance of all the colors and their movement and their expression and what the meaning is behind everything, is. It's extraordinary! We absolutely love it."
She also said, "I was really moved by the performance of the tragedy of the man who was trying to, he was in the park and he was meditating and they took him to jail and it made me cry and that's terrible that this cannot be shown in their native country. It's making me cry. Everyone should see something so pretty."
 "[The Shen Yun performers are] excellent. They're like, spot on, there's, they're exceptional, their beauty and magic is just, they come to life. … dance so gracefully with all those silks and the long sleeves, that was, it's so beautiful and we're so happy to have been able to witness this. Thank you for coming here [to Dallas]."
"The colors, it was like bright and beautiful and so happy and it's what the world needs right now. To see something so magical. It was lovely, everything." Marya Beauxvais said, "The artists go to the backdrop scenes from the stage; then come out from the backdrop scenes. It looks like they fly back to the stage. It was wonderful!"
She also said, "The instruments, some of the instruments are so unique and the baritone that sang 'The Creator'—he was amazing. That was beautiful and it was visual and I loved, it was almost like a prayer up there that he was singing and I loved that. That was very nice."
Professor: Thank God for bringing extraordinary skill and rich culture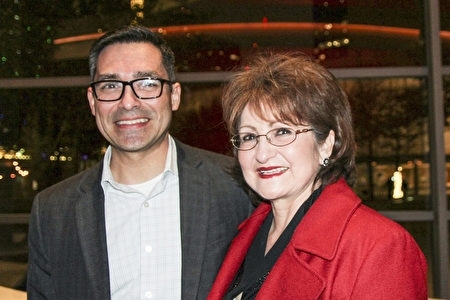 Mario Delagarza, a professor, respected Shen Yun pretty much! He said, "I think the diversity and the taste of a different culture … that's really eye-opening to me."
He also said, "I learned that I think that there are different cultures, we, there are similarities among us and yet there's also struggle that people go through. And that there's resilience in different cultures, too." "[One story] makes me sad obviously, but then to see the resilience is uplifting and inspirational."
He would appreciate Shen Yun artists not only for their extraordinary skill, but for the rich story and philosophy. He truly appreciated it.
He said, "We have been looking for different culture to make ourselves understand more. So we could find what we should know more." He encouraged his students to watch Shen Yun because it was very unique.
Company manager: The performance showed the road back to heaven with significant meaning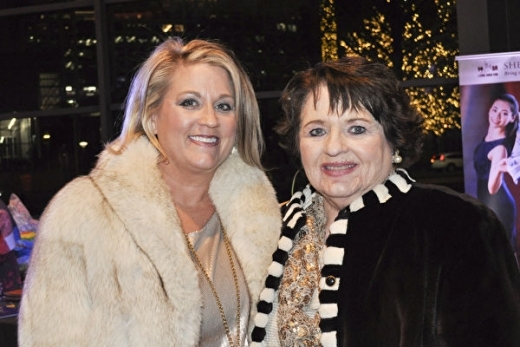 "I love the historical parts of it especially because I've studied a lot of old-world China. I'm fascinated by it … The costumes were beautiful, very colorful." An insurance company owner Barbara Osborn applauds Shen Yun.
"I think it's nice to revive those, and the young people are learning about them."
She also admired the practitioners who pursued freedom of belief in the performance. She said, "We all love freedom and belief freedom is natural. But in China, they don't have what we have here. They have to struggle for freedom."
She applauded, "[The spirituality] is wonderful. We should all believe in God [or a] higher being. And we will go to heaven someday if we walk right in the world. So that's very nice to put forward for everybody."
"It's an uplifting feeling that they believe in God, a higher being, and we all aspire to go to heaven. That's wonderful."
Her daughter Lisa Osborn engaged in credit card processing and sales. She also had her own company. She said she heard about Shen Yun in a Texas exhibition and wanted to enjoy it ten years ago. It was her birthday gift for this year and she would enjoy it every year since then.
Lisa Osborn said, "The performance shows the traditional history." "It tells that you should bravely insist on believing God and stay true to your own faith."
Bank Advisor: Shen Yun inspired people powerfully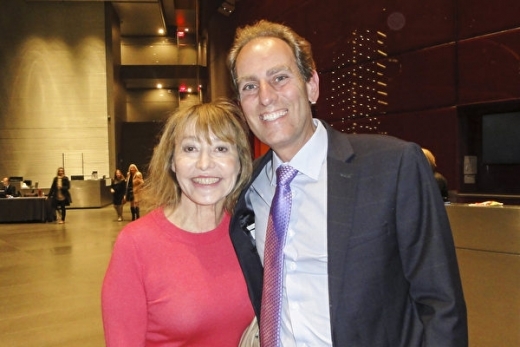 A financial advisor Bruce Malmed enjoyed Shen Yun with his wife Paula Malmed in Dallas. His wife said, "I read lots of books about China. The Shen Yun show overthrew my impression of China's history and culture. This show is exceptional and it is amazing!"
Bruce Malmed was a financial consultant at AXA Consulting Company. He has been working at Morgan Stanford Wealth Management Inc for long time. Shen Yun's pure artistic achievement inspired him. He said, "Shen Yun is very inspiring and empowering.
They also praised the distinctive Shen Yun dancing drama, "The short instruction about drama's background is easy for us to understand the story. We have never seen such a great combination between the artists and mobile background change."
The couple also said, "We are so surprised that Chinese government didn't allow Shen Yun to perform in mainland.  It is simply unreasonable that the freedom of belief has been suppressed since the Communists ruled China. Chinese people should have more freedom."
Chinese version: http://www.zhengjian.org/node/241805