PureInsight | January 7, 2019
[PureInsight.org] Nearly a thousand Falun Gong practitioners held a grand parade on the 8th avenue in Brooklyn yesterday (October 21st), attracting the attention of many pedestrians. Many people stopped to watch and take pictures or record videos. Some people want to share the video on WeChat with friends and family in China. Some people say, "I want to practice Falun Gong." Others said, "It moved me to tears!"
With Tian Guo Marching Band's music, nearly 20 groups of different themes, such as dragon dance, bunting, flower boat, marched from 66th street to 42nd street. The spectacular parade attracted many people. Ms. Ni saw the parade for the first time. She said, "It is so beautiful. If network is available, I will do a live show. Now I will go home and share on my WeChat."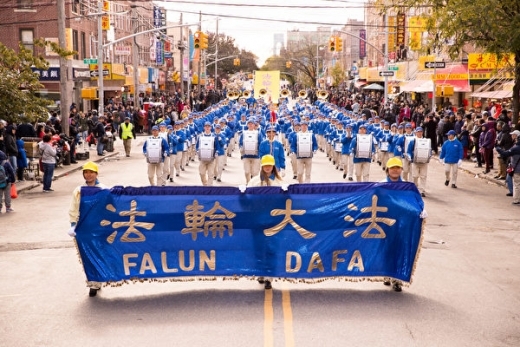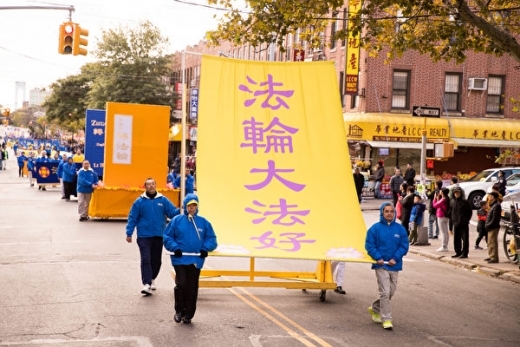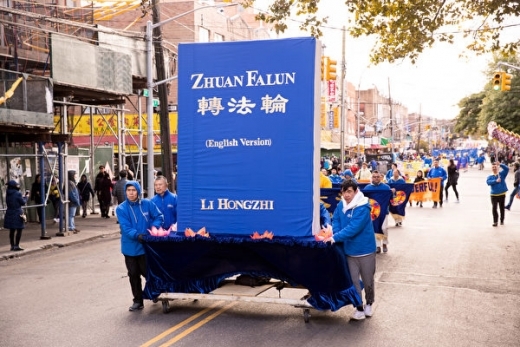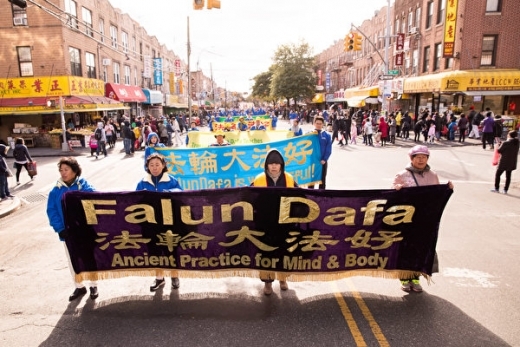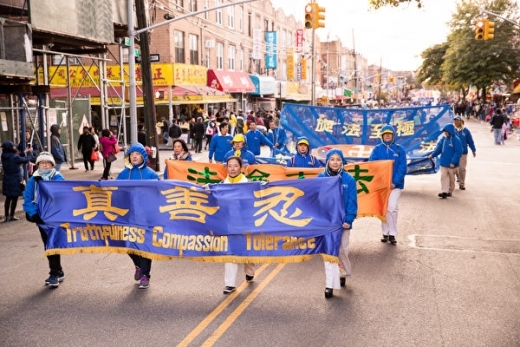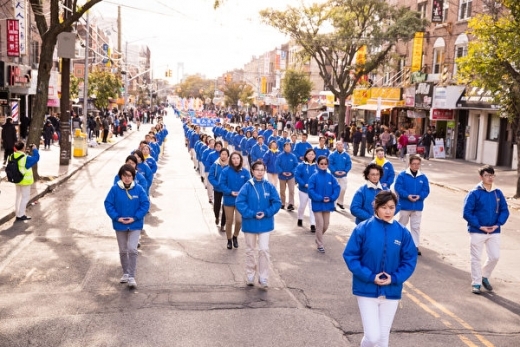 Fujian immigrant: I want to practice Falun Gong
Ms. Xiang Li, an immigrant from Fujian, said that when she saw Falun Gong team walking neatly against the icy blast, she was moved to tears. "This is a good practice. They are marching on such a cold day to raise our consciousness. 'Truthfulness-Compassion-Tolerance' teach people to be good people. I want to practice." She gave a thumb up and said to the waist-drum troupe, "Great! Great! I must practice Falun Gong boldly after one year or two."
Ms. Li has a lot to share. "(The communist party) said that 'socialism is good, capitalism flees with its tail between its legs.' But CCP turns out to fool people, harm the country and corrupt most." She talked about CCP from lying to people to controlling overseas Chinese people through passports. Now many overseas Chinese were close to CCP due to this. "Many people rely on CCP to earn money. Many potential spies get money through some activities." She said that she saw many people were trapped after taking money from CCP.
"We have been deceived by the CCP for a lifetime." Ms. Li added. She has read the book "Nine Commentaries on the Communist Party" and knew the truth. Now she is reading the Epoch Times every day. "I read this newspaper every day and feel more righteous."
Mr. Jiang from Fujian took his son to watch the parade quietly, savoring the information conveyed by the banner. "The parade is very good. In the past news reports were deceptive, undemocratic, and untrue (about the CCP persecuting Falun Gong)." He said that the biggest impression of watching the parade was that "it is so bad that CCP deceives people. Look at China now, air pollution, deteriorating environment and an economy with rising prices are all happening!"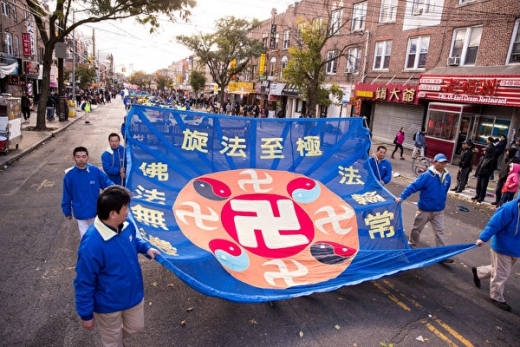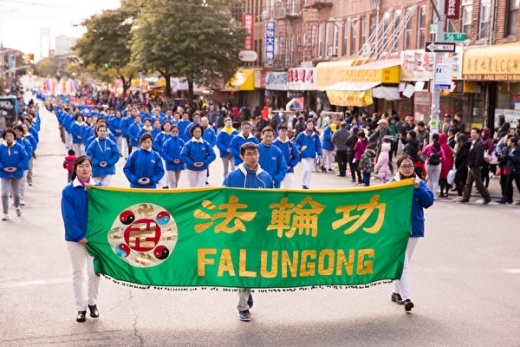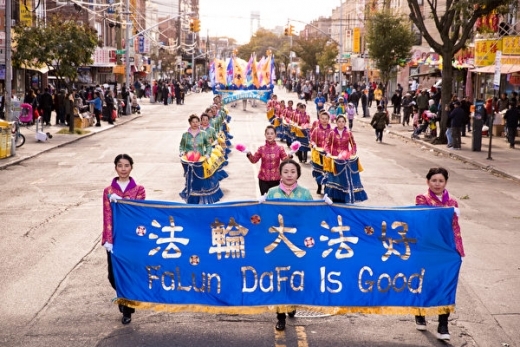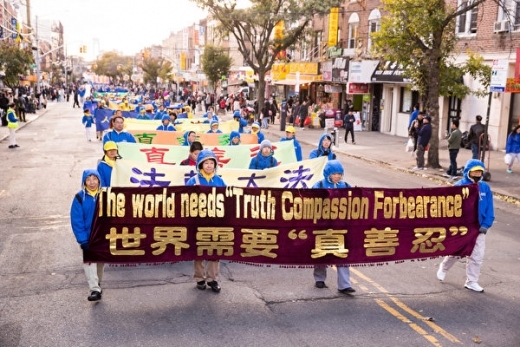 Hong Kong immigrant: Falun Gong is more patriotic
Ms. Mary Yu, who immigrated to New York from Hong Kong in her early years, lives on the Eighth Avenue and saw Falun Gong's parade for the first time. She was surprised at so many people practice Falun Gong. She said, "I was so moved, I want to cry."
Ms. Yu said the most touching thing is the banner of "Bring Jiang Zemin to Justice". This reminds her of her mother-in-law and her aunt who had been killed by the Communist Party in the early years. "My mother-in-law was tortured for a long time just because of 'overseas relationship'. My uncle was persuaded to go back to mainland China to help 'develop the country' but was regarded as a spy soon after his return. Now I see that the good people who practice Falun Gong are arrested and beaten by the Communist Party. I really want to cry."
She said that she has a deep understanding of the "inhumanity" of the Communist Party. When some people call Falun Gong's activity to stop human rights violations as "anti-China," she always corrects them. "Falun Gong is better than you. Patriotism is not about the Communist Party, the Communist Party is killing people, and the Communist Party is letting others fight themselves. Anti-persecution of innocent people is patriotic."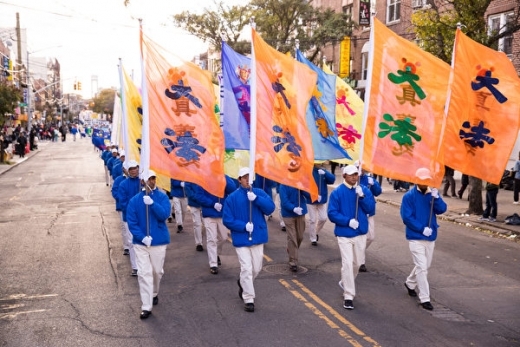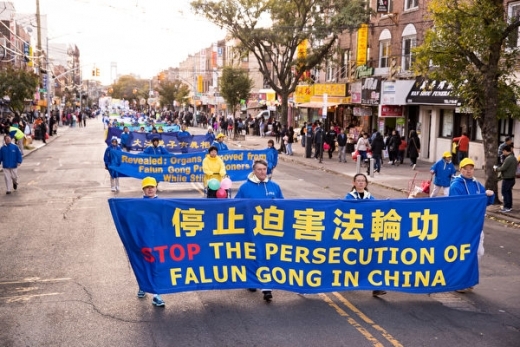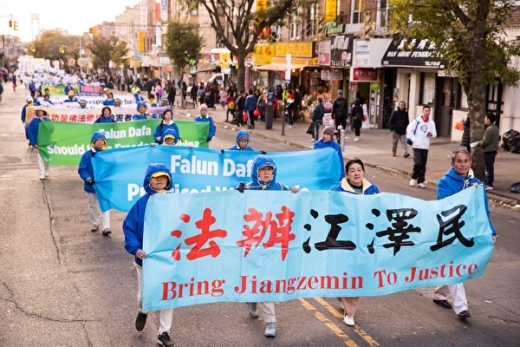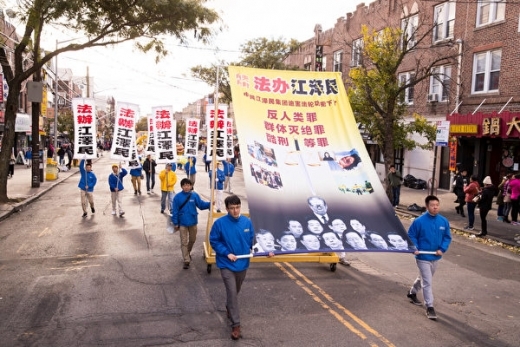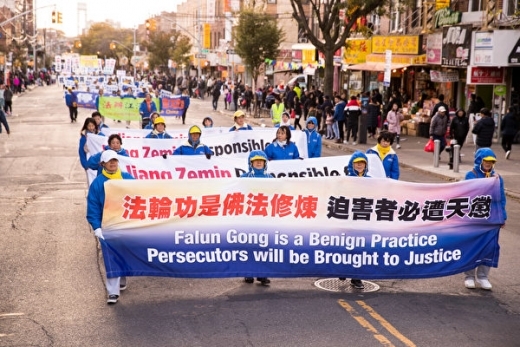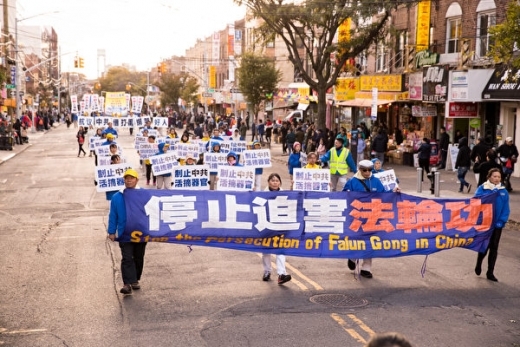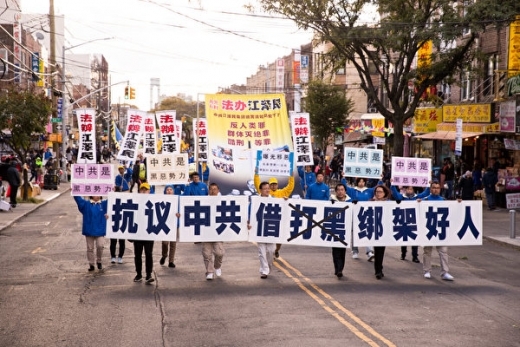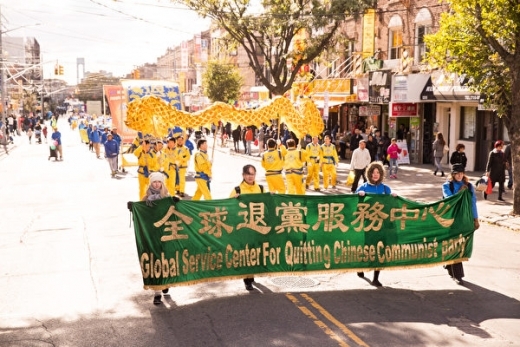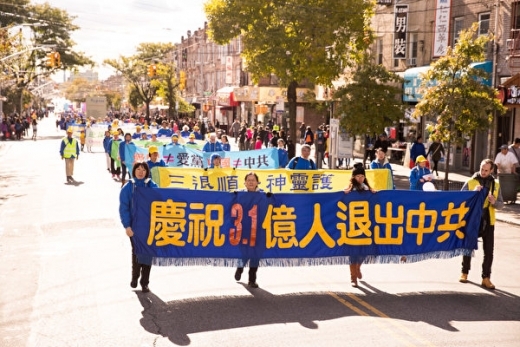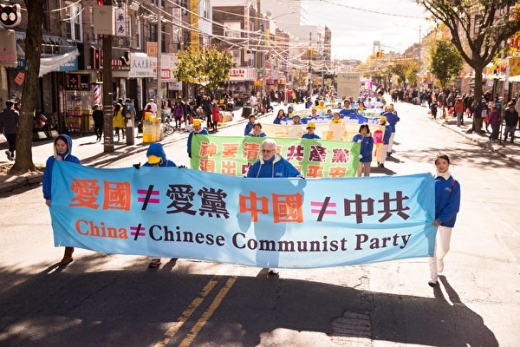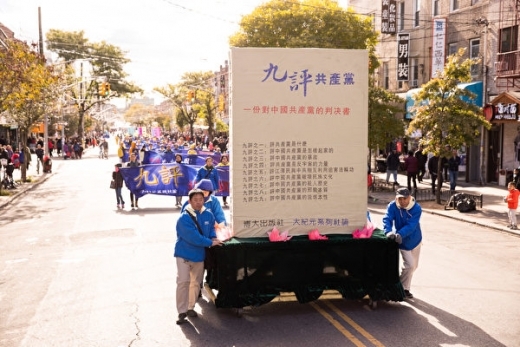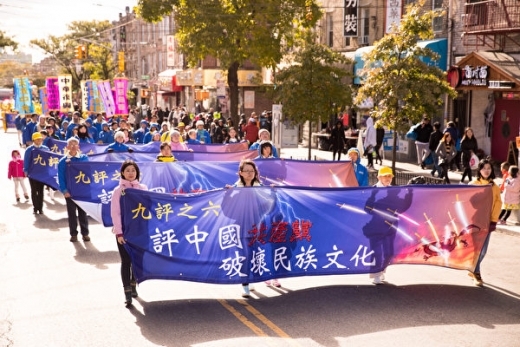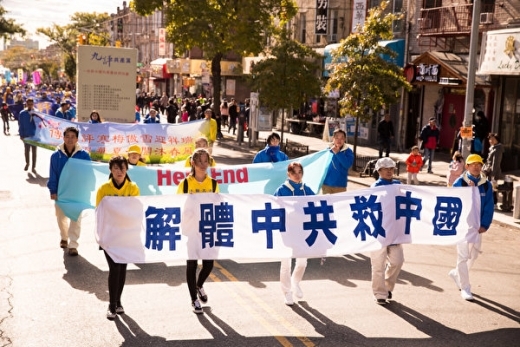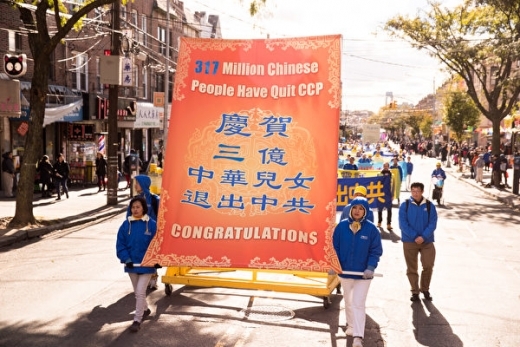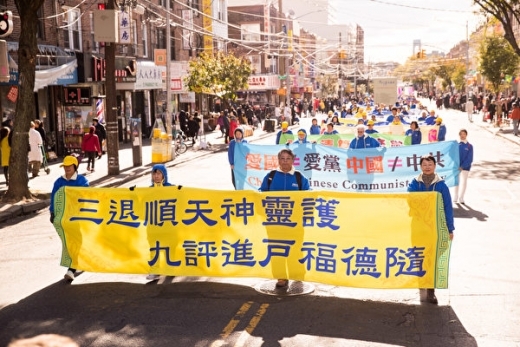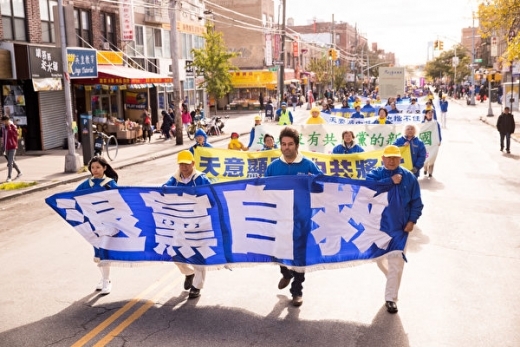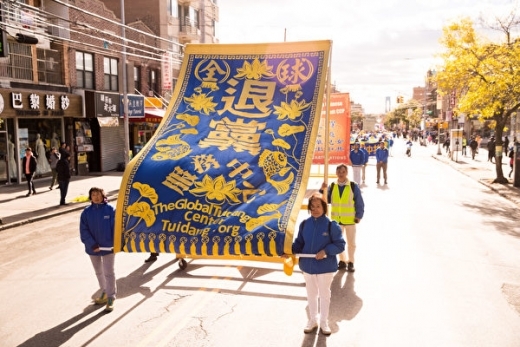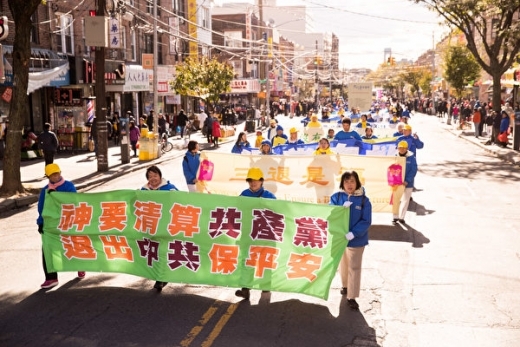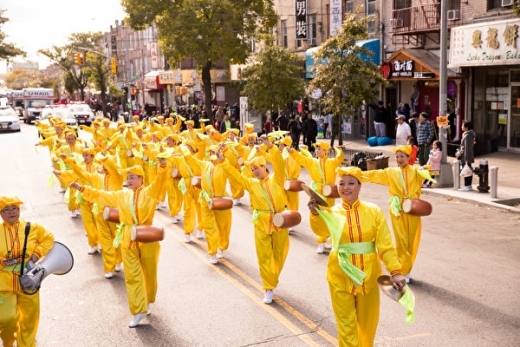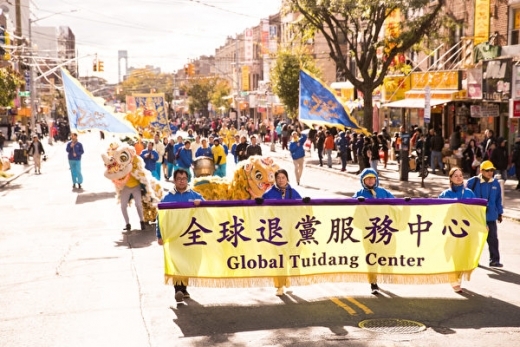 Translated from http://www.zhengjian.org/node/247403