PureInsight | December 21, 2015
[PureInsight.org]
On Tuesday December 1, 2015, the Introduction of Falun Dafa was held at the Middle East Technical University in Ankara. Many teachers and students at the Faculty of Architecture came to the Falun Dafa stand and wanted to learn about Falun Dafa.
Falun Dafa practitioners described the beauty of Falun Dafa. Leaflets and CDs were distributed, and lotus flowers were prepared for those who wanted them.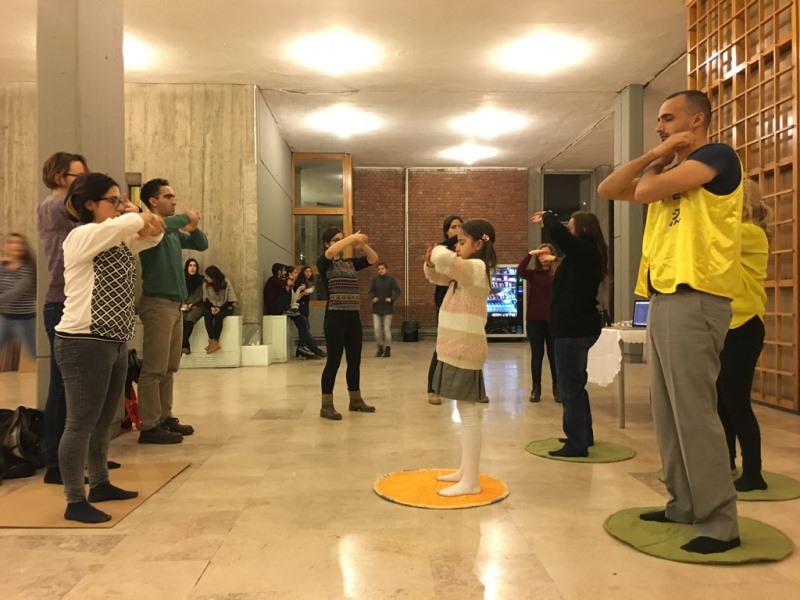 Picture 1 (Practitioners teach the exercises at the university)
Falun Dafa banners were hung outside a few days ago. A few students said they expected practitioners to take a picture of the banner.
Several students waited patiently to prepare the information booth and exercise demonstration by practitioners. They said that they "definitely wanted to do it".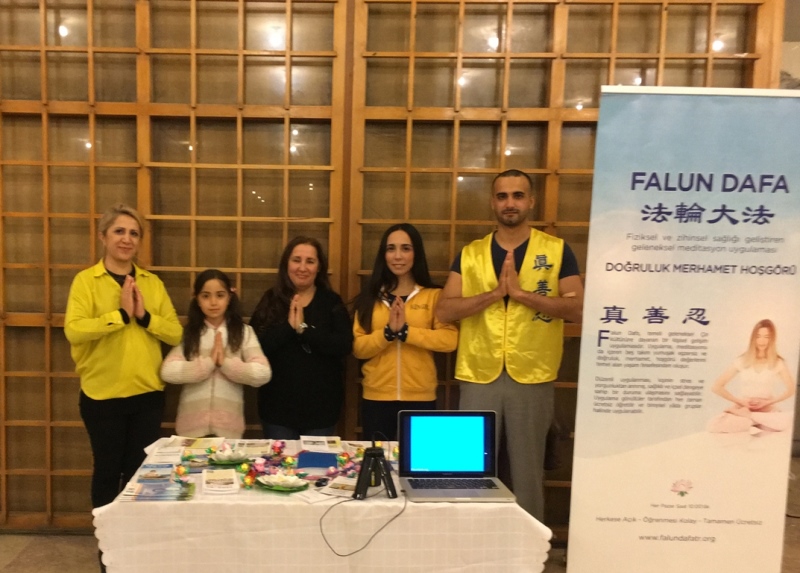 Picture 2 (Falun Dafa practitioners)
Several Chinese students listened to the Chinese Falun Dafa introduction's prepared speech. The Assistant Dean and several faculty members of the school also came to the stand and received pamphlets.
One student said he thought he heard about the publicity of this practice in Germany. They were informed about the practice in Turkey.
Practitioners of Dafa informed others about the persecution of Dafa practitioners in China. Meanwhile those who said they had never heard of this issue listened with interest.